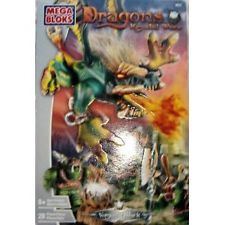 The Vorgan Attack is an expansion set for the Vorgan army in the Krystal Wars era. It contains a Vorgan Chief, two additional warriors, a Krystal, and a swamp "dragon".
The Vorgan tried desperately to secure all the Krystals Of Power, and raided the Norvagen and Draigar lands ceaselessly to obtain them. Once they found one, they attacked the Krystals location en masse, ensuring victory. Once captured, they were taken under escort of a commanding officer, mounted upon his swamp "dragon".
Ad blocker interference detected!
Wikia is a free-to-use site that makes money from advertising. We have a modified experience for viewers using ad blockers

Wikia is not accessible if you've made further modifications. Remove the custom ad blocker rule(s) and the page will load as expected.